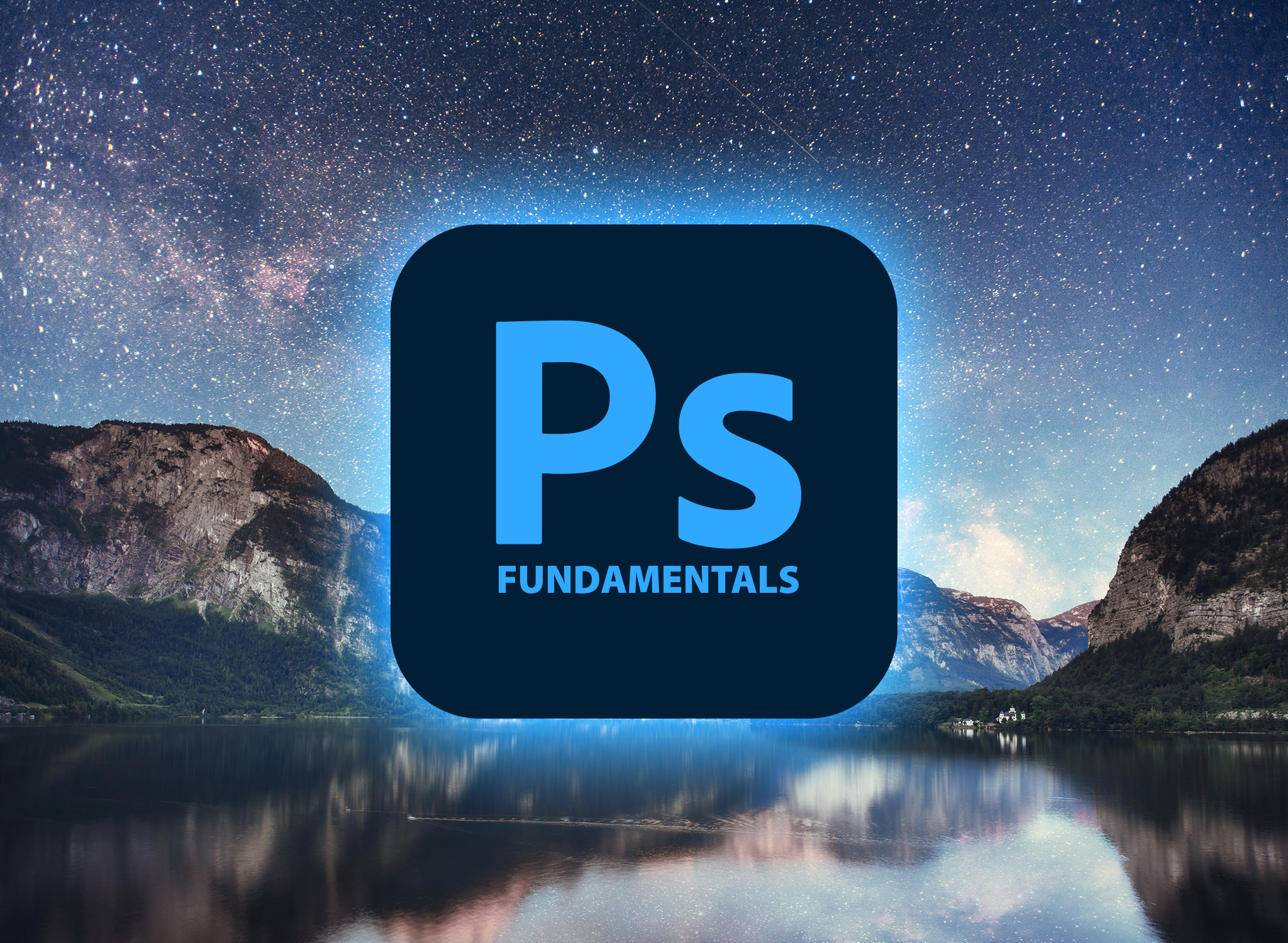 ADOBE PHOTOSHOP FUNDAMENTALS OUTLINE
Created & Written by Kristian Gabriel, Adobe Partner, Expert-ACI
The following outline represents the topics that will be covered in this course. Note that there can be changes or adjustments based on the current state of the Photoshop changing feature set. No matter the updates, the training will closely resemble the following topics. Also, the order of the topics below may change from time to time.
FOCUS: This course is for those who are a) are starting from beginning or b) who wish to sharpen their fundamental skills.
PREREQUISITE: No pre-requisites required!
MODULE 1: INTRODUCING PHOTOSHOP
Understanding Raster vs Vector
Creating a Project/Document
Exploring & Navigating the Interface
Working with Images & Graphics
Non-Destructive Design 101
Killer Shortcuts for Efficiency
Saving Projects & the Various Formats
Troubleshooting Photoshop
MODULE 2: HEALING & CLONING TOOLS
Working with the Toolbar
What does Healing mean?
The primary healing and cloning tools
Healing and cloning non-destructively
Healing + Moving + Extending
Real-World application
Tips and Tricks with Healing Tools
MODULE 3: SELECTIONS TOOLS 101
The primary selection tools
Understanding which tool to use
A guide through various types of selections
Non-destructive vs Destructive selections
Simple AI Removal and Replace
Basic Text creation and Properties
Real-World application
Mixing and matching tools
Selection features: Beyond the Tools
MODULE 4: FORMATTING & EXPORTING
A pro guide to file formats in Photoshop
The multiple ways to export & choosing one
Exporting for Screen (Web, Social, Video, etc)
Multiple Artboard Exports
New trending file formats
MODULE 5: NEXT-LEVEL SELECTIONS
More Advanced Selection work
Targeting + Color manipulations
Working with Mocha AE
Working with Mask Tracking
Working with 3D Tracking
Obstruction Tracks
Removing elements from video
Thoughts on 3rd party trackers
MODULE 6: WORKING WITH TEXT
The Character & Paragraph Panels
Working with special characters/glyphs
Adobe Fonts & Font Resources
Personal vs Commercial Fonts
Simple Text Effects for Design
Getting creative with Fonts and Images
Combining Selections & Text
MODULE 7: GUIDE TO AI IN PHOTOSHOP
AI Tools in PS vs Other AI Services
Generative Art & Prompts Fundamentals
Introducing Adobe Express
Introducing Adobe Firefly
The New Generative Fill in Photoshop
Working with AI Effects: Neural Filters
The future of AI in Photoshop
MODULE 8: INDUSTRY-SPECIFIC LAYOUT & DESIGN
Collage Effects & Sectioning for Social Media
Digital Marketing Design and Artboards
Formatting for Social Media / Corporate Video / Films
Print vs Web and Color Settings
Compatible color for web, social, and screen
Compatible color for print basics